For me, an essential thing in a friendship is a shared sense of humour, or at least an understanding and appreciation of each other's humour.
I find it very difficult (read: impossible) to be friends with someone who:
Is too serious and flashes me weird or condescending looks for laughing at something they don't find funny.
Laughs at everything, like nothing is sacred.
Thinks I'm being funny and laughs at me when I'm being serious.
Has a crude sense of humour (racist, sexist etc.).
Has a sarcastic sense of humour.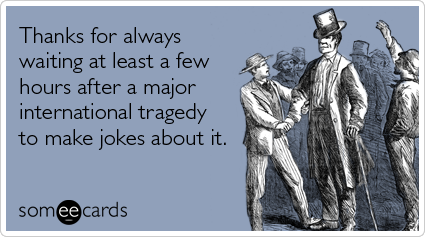 A true friend is one who I can laugh with so hard, no sound comes out.

A fellow weirdo is what I need.